I have waited a year to share this cake with you. I took pics and then time past but today seems like a good day for a celebration. I have fun news to share.
I will never be known for my cake decorating but last Easter I decided to try a Key Lime Cake with Lime Curd. It is the perfect ending to a spring meal.
Easter is an important celebration for my family. Growing up we would put on our new Easter outfits and go to church. Because Grandpa was the pastor many of our Easter lunches were at restaurants. Now, we savor our gatherings at home. They still start with church and we still buy new Easter outfits! Our gatherings are filled with Easter egg hunts and sitting down to an Easter meal.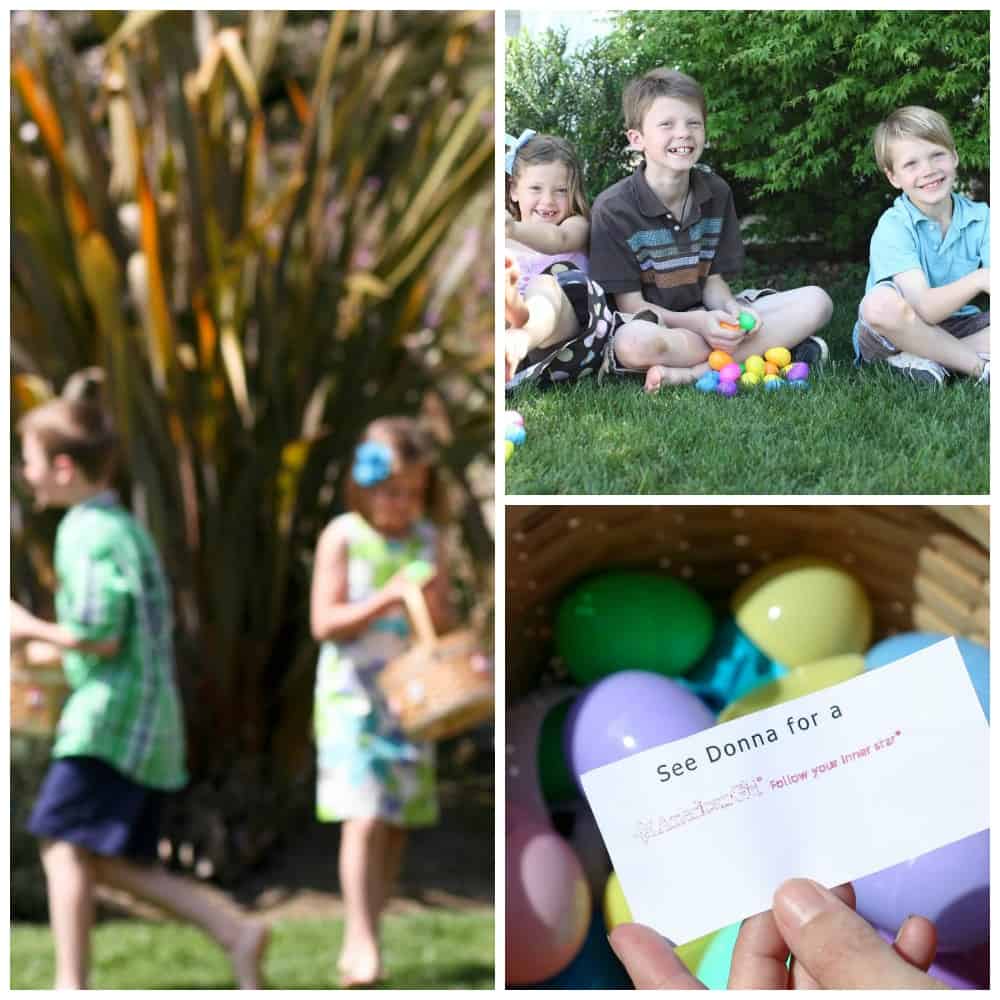 This cake uses a cake mix as it's base with buttermilk and lime zest added for flavor. Layer a little Lime Curd and top with a Lime Cream Cheese Frosting. The final touch is graham cracker crumbs on the side and sprinkles on the top.
So, what am I celebrating? I am excited to share I will be a new contributor to Coupons.com. I will be sharing recipes, DIY crafts and parties. This side has so many ways for you to save money. It's crazy. You can connect your cards to it and load them up with savings. There are also coupons along with great ideas for saving money. I hope you will visit and share my first article on 3 DIY Easter baskets with your friends. I would be so grateful!
Hope you have a wonderful weekend.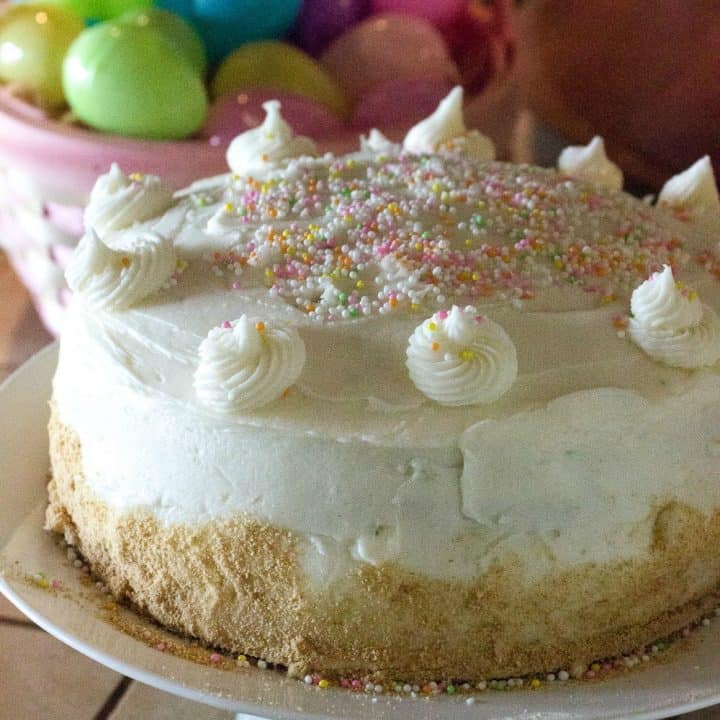 Key Lime Recipe
Ingredients
1 white cake mix
5 egg whites
1 cup buttermilk
1/2 cup canola oil
1 teaspoon vanilla
2 limes, zested and juiced
1 cup butter, softened
2 – 8 oz packages cream cheese, softened
2 – 16 oz boxes confectioners' sugar
1 teaspoon vanilla
1/4 cup key lime juice, optional - can substitute limes
green food coloring, optional for color
Lime Curd
1/2 cup 1 stick unsalted butter
3/4 cup sugar
1/2 cup fresh lime juice
1 tablespoon finely grated lime peel
Pinch of salt
5 large egg yolks
1 cup graham cracker crumbs
Instructions
Heat oven to 350 degrees.
Mix together cake ingredients until blended. Pour into two 9' cake pans that have been sprayed with oil and lined with parchment paper. Bake for 28-33 minutes.
Beat butter and cream cheese until smooth. Beat in vanilla. For really creamy frosting, mix in 1/4 cup of key lime juice. You can also leave it out or add more confectioners sugar to make it thicker. Add a small amount of green food color if you'd like the frosting tinted.
Place the sugar, butter, lime juice, lime zest in the top of a double boiler or a glass bowl over pan with boiling water; stir over medium-high heat until butter melts. Mix 2 tablespoons hot lime mixture into the eggs and stir to blend.
Reduce heat to medium until water simmers. Slowly whisk egg mixture into the lime mixture. Cook over the double boiler until lime mixture thickens and coats the back of a wooden spoon, 20 to 25 minutes. Cool slightly and spoon into a clean, glass container. Cover and refrigerate.
To make the cake
Place one round on a plate and top with lime curd. Place on top layer and make a crumb coat with frosting. Refrigerate for 30 minutes and then frost. Carefully press graham cracker crumbs around the bottom half of the cake.
Fill a piping bag with 1 cup of frosting and add swirls on the top. Finish with sprinkles.
Nutrition Information:
Serving Size:

1 grams
Amount Per Serving:
Unsaturated Fat:

0g