Strawberry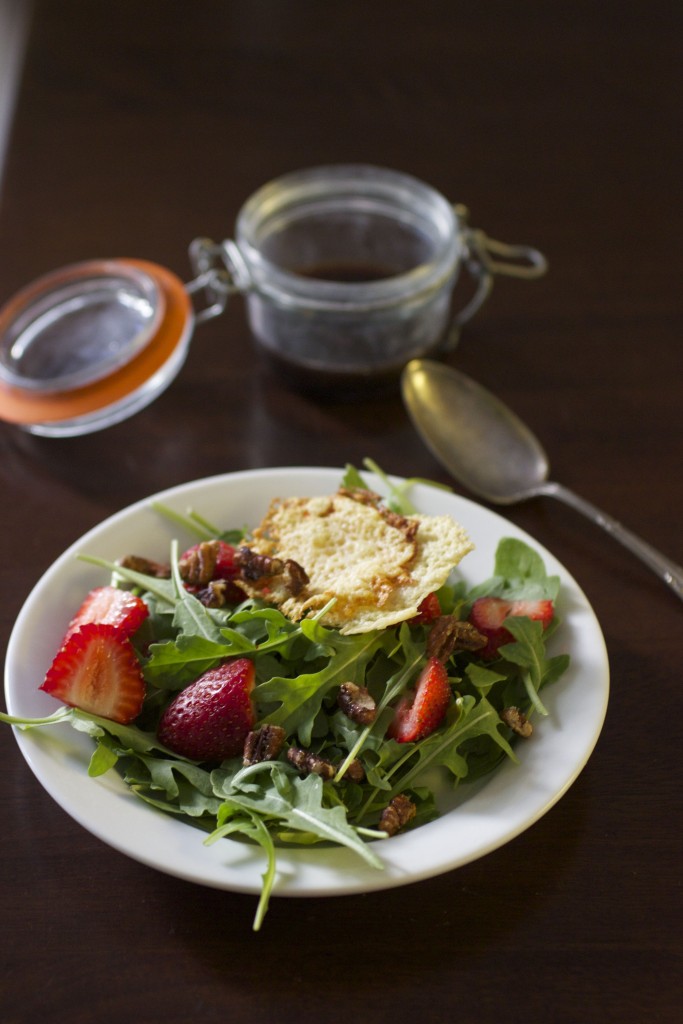 This is my happy time of year. Time change, the sun fades later, the promise of spring is here. This Strawberry Arugula Salad celebrates that promise. We were blessed with a beautiful weekend with the promise of even more. There is a bounty of strawberries in Orange County right now. I know it might be too early elsewhere but hopefully, you will file this away for when they arrive.
I love topping a salad with Parmesan Crisps. You drop tablespoons of parmesan cheese on a baking sheet with a little salt and pepper. For a little spice maybe a pinch of red pepper. Bake them and they melt into these little rustic rounds of cheese. Serve them on top and then crunch them over the salad.

This dressing is one of my summer favorites. It has white balsamic vinegar and poppy seeds. Instead of sweetening with sugar, I tried Monk Fruit Raw. It is the bomb. No after taste and all-natural. I first heard of it last year on the Dr. Oz show. He recommended it as a great alternative to other sweeteners. I have it in both liquid and powder form. I add it to sweeten drinks, fruit, and today, used it in the vinaigrette. This is not a sponsored post, I just really like it and want you to know about it!

Enjoy the weekend.