13 DIY Pumpkins For Your Home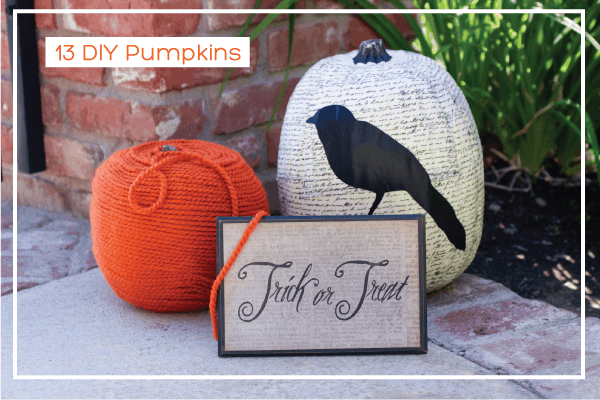 Have you ever tried to find a pumpkin before October 1? Well, let me tell you it is hard to find. I had the fun assignment of creating 13 pumpkins for Betty Crocker. I stepped out of the kitchen and into the craft room. The orange yarn and black bird silhouette are two of my favorites and sitting in my living room.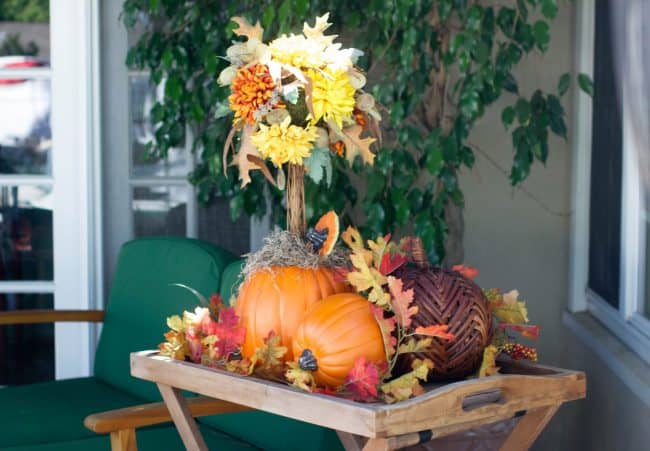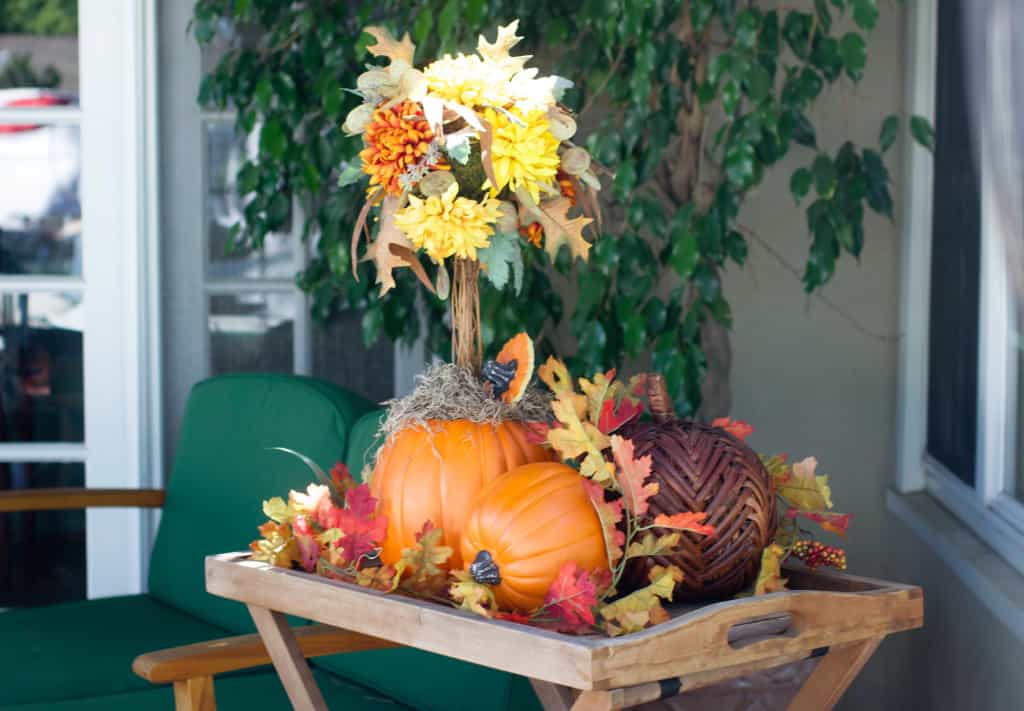 I recruited a little help to create these 13 Pumpkins. My aunt Donna helped me by creating these two beautiful floral displays.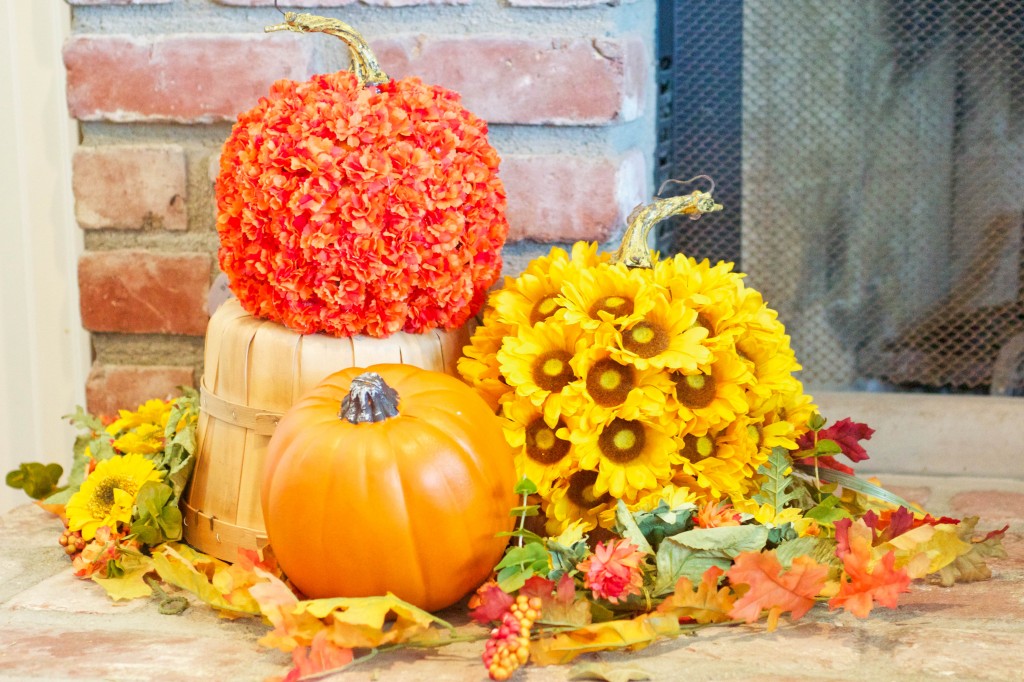 I love these daisy and mumm covered pumpkins!
This Black and White White has a decoupaged hat and polka dot scarf.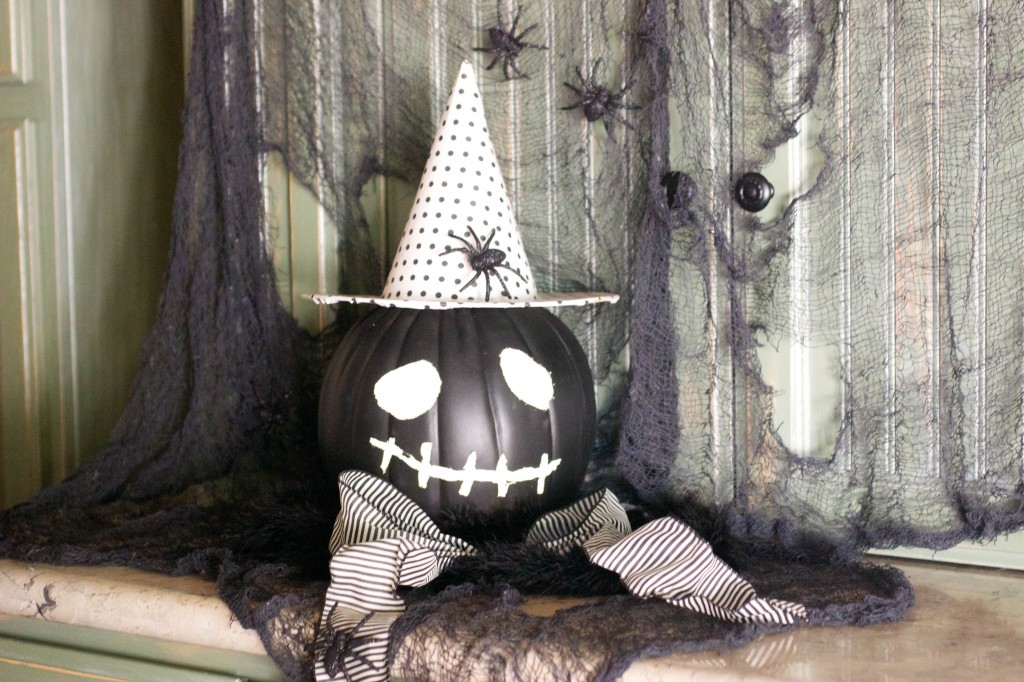 For the little princess in your life, create a fairy tale carriage.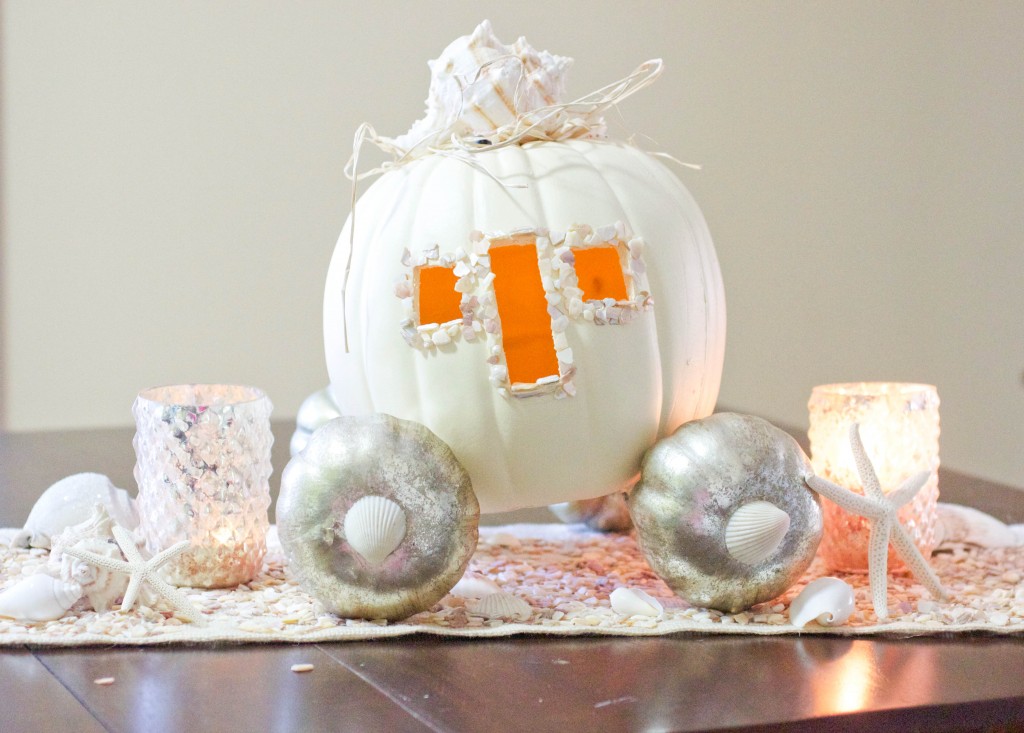 I'll share a few more tomorrow. You can see them all here.