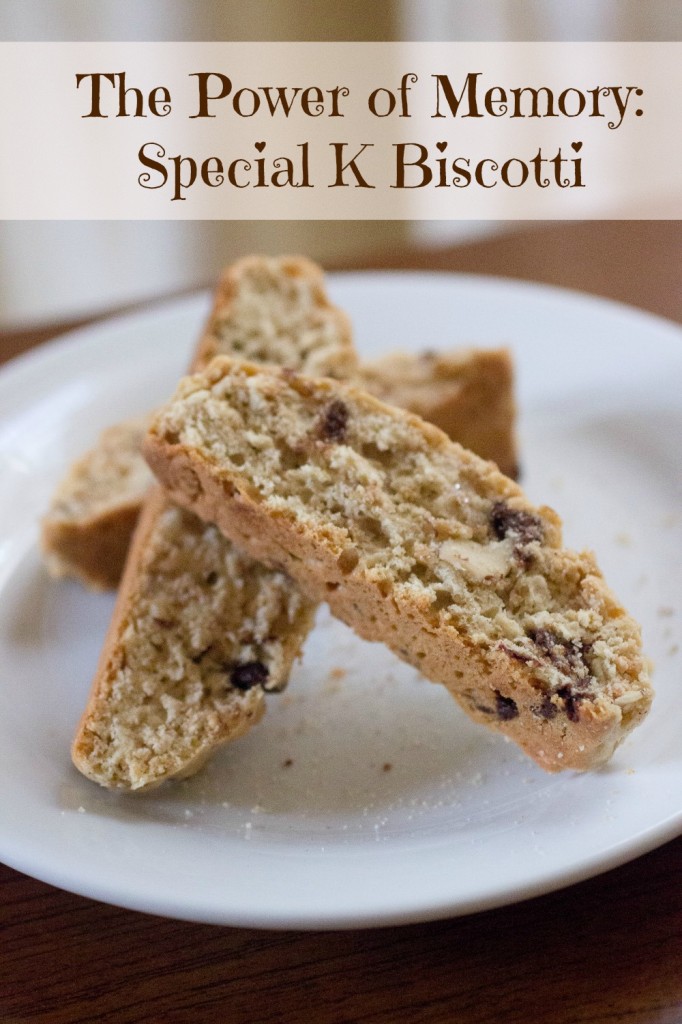 Food can evoke memories from our past. Just one bite and we are transported to a moment in our past. In just a second our minds are back to a favorite restaurant far far away or to our childhood home. In our Mad Men Cooking Class this summer, my friend Louise prepared a salad with Green Goddess Dressing. One of the men's eyes lit up and shared how his mom always made that dressing. He spent the next hour passionately chopping up herbs, recreating a childhood memory.  That is the power of food.
When my niece found out she had a part in the Christmas play her dad took her to celebrate with gelato at Lucca's. Food feeds our souls. We turn to it for comfort when we are sad or angry. That isn't always good when it goes unchecked. The memories they bring are sweet but no substitute for working through the emotions we are feeling.
After living in a hotel for two months I started craving a taste of one of my childhood treats – Special K Cookies. My longing for home stirred up the need for something familiar. I went looking for a new twist. These Special K Biscotti are a lovely remake of my favorite cookie. My Grandma Wells would make them off the back of the cereal box. I have fond memories of standing at the counter, helping stir the batter.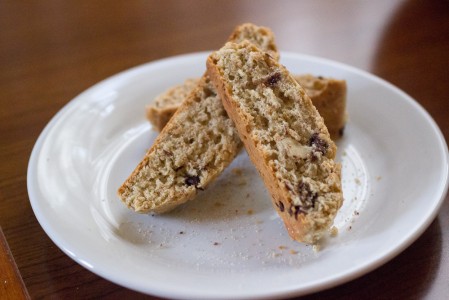 When she died I baked a plate of them in her honor. It is our family cookie, it evokes happy memories someone we all loved. When we gather after a funeral or memorial service food is always involved. Why not celebrate through the food too! Serve up our loved ones favorite meal or treat.
What is your family food? What is the dish that feeds your soul?
This is part of the 31 Days At The Redemption Table series I am doing. You can catch up on other posts in the series here. Join the conversation over at Facebook or Twitter.
Recipe based on recipe by Kim.